Posted by annastan on May 18th, 2012. Filed under:
Craft
,
My Epic Fairy Tale Fail
,
Revision
.
A friend and I were talking about revising yesterday and how, once you have the ingredients of your story figured out, you have to decide which aspects you're going to emphasize. Funnily enough, I got my editorial letter for Book 2 yesterday (yay!) and my editor also talked about emphasis. She commented on how a more serious thread of the book should be de-emphasized and the fairy tale aspect should be emphasized more.
I thought this was a good reminder of one of the ways you need to look at your story when you're revising. You have to step back, look at the bigger picture, and see which things you're most highlighting. Then you have to figure out if that emphasis lines up with the goals you have for the story.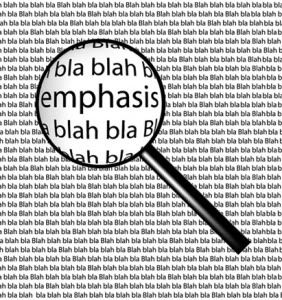 Is anyone else figuring out the emphasis in your WIP?