Posted by annastan on January 14th, 2014. Filed under:
Dirt Diary
,
Events
.
On Sunday, I threw a little party for The Dirt Diary at the Brookline Booksmith. It was awesome to see the room full of familiar faces as well as some new ones. I talked about the inspiration behind the book, and then I read the first chapter (trying to read SLOWLY, which is always a problem for me) and took some questions. Here are a couple of "action shots."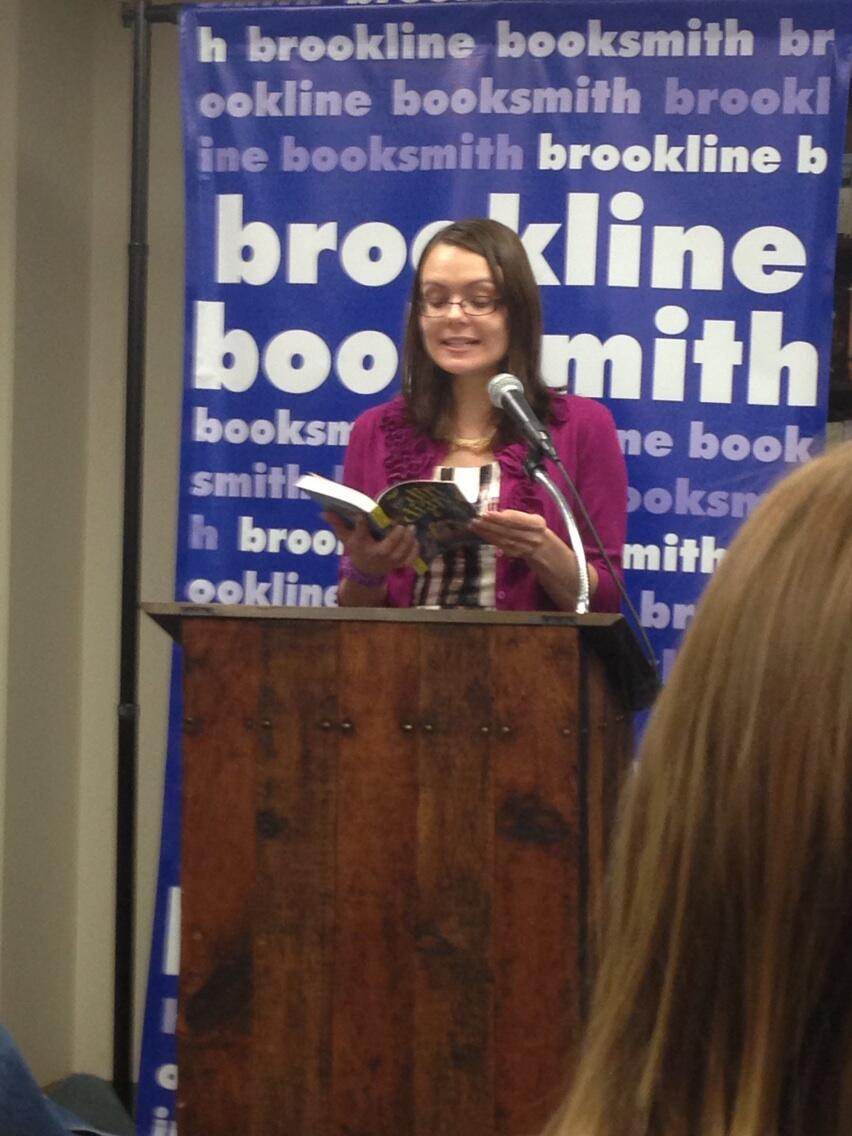 Since baking is a big thread in the book, of course we had to have brownies. Husband Ray was nice enough to make those while I was busy putting together a "make your own diary" craft. (Sadly, I didn't get a picture of that.)
I must say that it was strange to talk about the first book in the series when I'm currently writing the third one. But if there's one thing I've learned in my 2+ years of being published, it's that your brain is always being pulled in multiple directions at the same time. Not that I'm complaining. Having your brain in multiple projects at once can be a little confusing sometimes, but it's also a great place to be.